About the Adventure Pioneers
We can also cater for outside organizations and groups
The Adventure Pioneers is an organization, that first started in 2017 when a group of friends who all had experience working with young people in Scouting, the Princes Trust, the Duke of Edenborough Award, and experience based learning, etc. got together and talked about starting a youth group and in 2018 The Adventure Pioneers became a realization. We are a voluntary, none uniformed, not for profit, group promoting Self-Reliance, Leadership, Team Work, the Countryside and the Community. All the instructors and leaders involved have years of experience working with young people and others in outdoor adventures activities and promoting outdoor skills. As a voluntary organization we want to provide a safe and friendly environment, where group members can work together and enjoy the experience of doing outside activity's. We have one section for young people aged 10 to 17, and another for over 18ns working within the Fylde, Wyre and Preston area of West Lancashire, but we hope to expand to other areas. This does not mean you can't join if you live outside of this area if you are willing to travel, also when or if possible we wont to help, and instruct other groups and organizations etc.of different ages and abilities.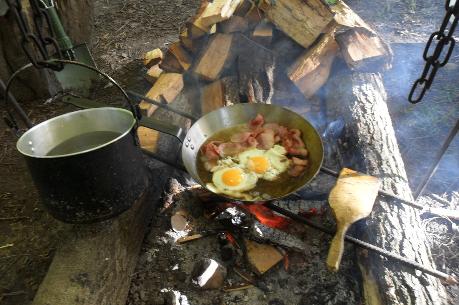 Something about our founding members
Founder and instructor Alan Cornforth, has a long and varied history of green field camping and backwoodsmanship, starting as a young boy in Scouting and the YMCA, doing the Duke of Edinburgh Award, and the Venture Award. In 1989 he became involved with the local Scout Group and is known locally and regionally within Scouting for his skills as a backwoods and pioneering instructor for both scouts and leaders. He is West Lancashire's Scouts survival instructor, and has appeared on television and radio on a number of occasions representing, or supporting, the award winning teams he has trained. He was also the team leader that trained a number of young people in pioneering to gain a world record by building a trebuchet with a power output of 1,240 lb.ft. In 2010 he started acorn4th backwoods and bushcraft and as part of that business He designed and developed a short one day introduction course in bushcraft for the local college, and is an instructor for them. He also developed, and run, a 5 part lesson plan designed specifically for the schools new outdoor adventurers' activity curriculum. His inspiration is the bush-tucker man, if you can remember back that far.
-------------------------------------------------------------
Co founder and instructor Phillip Robinson also has a long and varied history of green filed camping and backwoodsmanship that started when he became a Cub at 5th Blackpool in 1962 and then a Scout, this was a good grounding and kindled his love for greenfield camping which continued periodically until he became a Scout Leader in 1990 at 2nd Cleveleys in the Wyre district West Lancashire. During his 27 years' as a Leader he as helped a number of Scout attain their Chief Scout Award, and For 27 years He as instructed and helped the Scouts within his Group win a number of district and County competitions, whilst teaching about camping, survival, pioneering, bushcraft, greenfield camping and general scouting! He has also helped with running and organizing District events and competitions, and on a number of occasions helped the County survival adviser instruct both scouts and leaders in backwoods camping. He has also helped as an assistant instructor at acorn4th backwoods and Bushcraft and been praised for his enthusiastic but relaxed approach to teaching young people, fun fun fun! all the way with Phill.
One of the things we wanted to do when we started the Adventure Pioneers was to make our facilitates and knowledge available to other Youth Groups, Organizations and Schools, for a nominal fee if and when available.
If you are looking for someone to do Bushcraft, Backwoods, Pioneering, Team building or outdoor activities than please feel free to contact us and ask if we can help.
Our founder Alan developed a learning program specifically for the Schools OAA program divided into separate lessons; each designed to progressively help the students understand how a team works whilst enabling them to plan, use, and adopt strategies, and formulate tactics and ideas to improve team effectiveness. Sessions focus on understanding the importance of interpreting and understanding team rules in order to improving performance and Identify what makes a team effective? this can be adapted to help and develop all manner of Groups Teams and Businesses and organizations.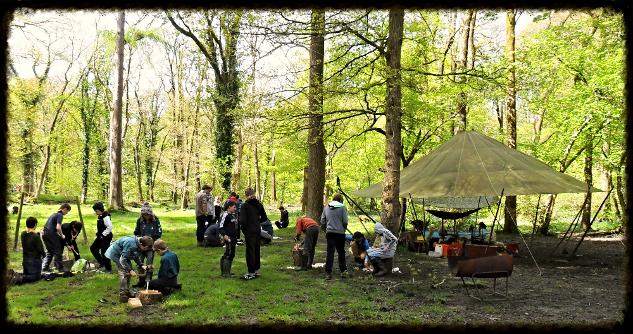 Adventure pioneers are located on the Fylde Coast
© Copyright Adventure Pioneers.